About Us
The Recruitment Site was founded in 2009 to provide a niche and personal recruitment service for clients and marketing, BD, communications and strategy professionals within the professional services sector.
Our Values
We seek to work with individuals & companies with shared values.
Honesty & Integrity
Being open and honest is central to the way we do business. We believe in taking pride in our work and responsibility for our actions; to sticking to our principles and delivering on our commitments.
Supportive & Respectful
We strive to take the stress out of changing jobs, making the whole process as simple and pain-free as possible, keeping our candidates and clients fully up-to-date on progress and always being contactable. We are compassionate and respectful of everyone.
Innovative & Forward-Thinking
We are constantly making connections, building and strengthening relationships and seeking the very best solutions for our candidates and clients.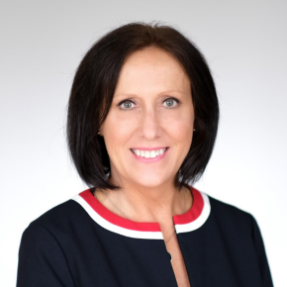 Ashley Nicholls
Founder &
Managing Director
ashley.nicholls@therecruitment-site.com
Tel: 07875 468999
Candidate & Client Testimonials
Director Candidate:
"An excellent recruitment advisor and consultant with an ability to match people with career defining roles."
Accountancy Client:
"Ashley makes you feel like you are her most important client."
Head of Marketing Candidate:
"Unstintingly thorough, professional and enthusiastic."
Accountancy Client:
"Extremely efficient with a deep understanding of her market and hence her clients' needs."
Accounts Director Candidate:
"The in-depth knowledge of professional services industries is very impressive and helpful when trying to understand whether a particular role is for you."
Accounts Director Candidate:
"I wholeheartedly recommend The Recruitment Site to anyone looking to take their career to the next level."
Law Firm Client:
"Produced great results of real benefit to the firm."
Bid Manager Candidate:
"Working with The Recruitment Site has been a real pleasure ... Great industry knowledge and combined this with excellent customer service."
Business Development Candidate:
"At every stage of the process I was kept informed, and thus I was confident that my interests were being represented."
Bid Manager Candidate:
"I was impressed by the proactive career's advice, taking the time to understand my needs and make suggestions about potential opportunities."
Satisfied Candidate:
"For anyone looking for a career, I would recommend The Recruitment Site wholeheartedly."
Private Banking Candidate:
"Highly recommended … professional, pro-active, considerate and determined."
Law Firm Client:
"Ashley really understands the skills and types of candidates her clients require."
Global Consulting Engineering Client:
"Very professional and understanding. I would certainly use Ashley to help with any future recruitment requirements."
Bid Manager Candidate:
"For employers, I would say the Recruitment Site adds a great deal of value and is able to successfully represent and promote an organisation to prospective candidates."